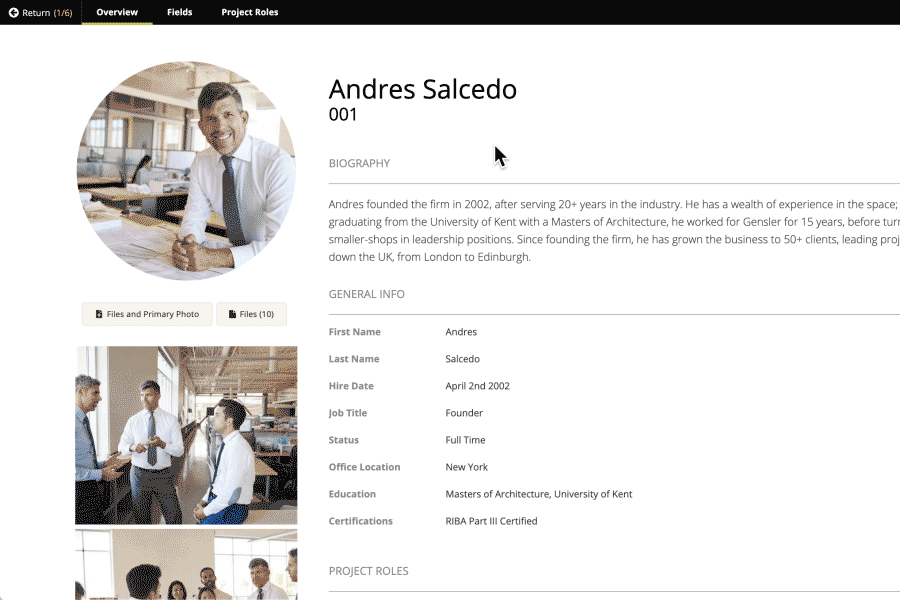 When selecting Employees for a proposal or choosing the project experience to add to a resume, it's often useful to understand how much time Employees have spent on a project. Project Roles now have an 'hours' field so this information can be stored.
We are able to pull the hours from your Deltek system or you are able to enter the hours into OpenAsset yourself. If you are interested in pulling from Deltek, please get in touch with your Customer Success Manager.
The Roles list page is now sortable by hours and you can also sort by hours when you are selecting project experience to add to a resume.
Additionally, when viewing the Project Overview pages, employees are ordered by the time they spent on the project.