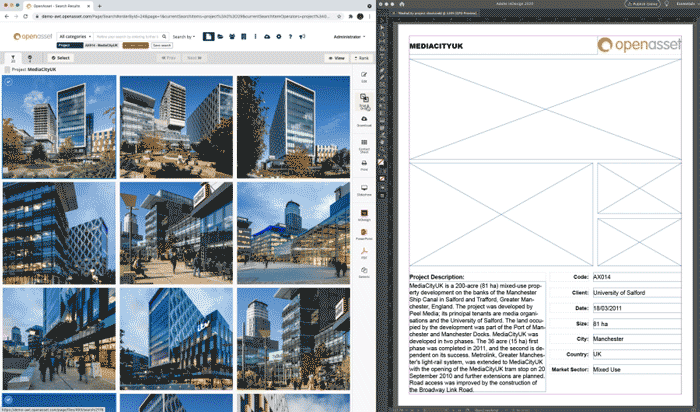 As well as dragging individual files to InDesign you are able to select several files that you would like to use, then transfer your entire Selection to InDesign by dragging the 'Drag and Drop' button in the action bar.
When dragging, you might find it easier to reduce the width of the browser window. If you do this, the action bar buttons will no longer be visible but the 'Drag and Drop' button turns into a yellow circle.
When you have dragged multiple images to InDesign, the images will be loaded onto your cursor in the same order that they are in your Selection. From there you can place them into your document.
Before you place an image you are then able to rotate through the images on your cursor using the arrow keys on your keyboard.