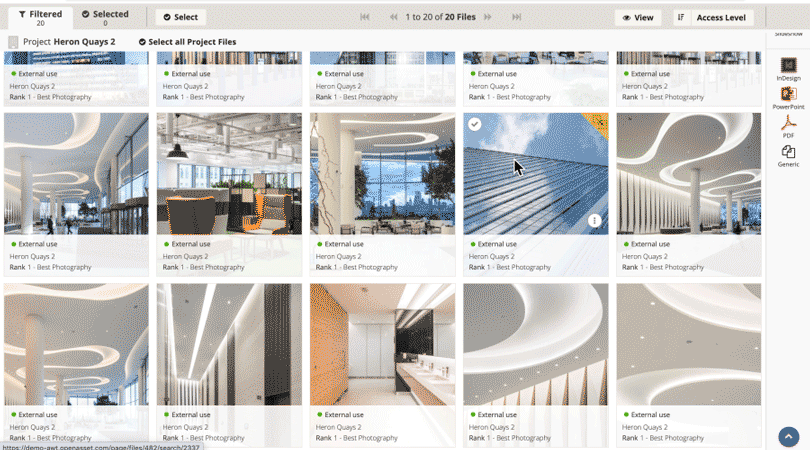 All web-viewable image sizes are viewable so you can preview how they look before you use them. There are two ways to do this:
On the file search results page, click the 'More' button on an image. Under the 'Sizes' tab you are able to click any web-viewable size in order to see it. The next time you open the 'More' menu, even on a different file, it will remain in the same state that you previously had it.
If you click on an image from the file search results, you'll be taken to the full file information screen. This also has a 'Sizes' tab on the right that allows you to click to view any web-viewable image.